3 Things Parents Shouldn't Be Excused of Doing To Us
Karen Jane Ng
Posted at August 26, 2020


As children to our parents, we're expected to show them love and respect everyday, and give back to them for all that they've been through while raising us once we're old enough to do so. And we want to achieve that personally, too, regardless if it's our obligation or not, because we know more than anyone how much they deserve it.

At the same time, as children to our parents, we're also counting on them to come to us with equal love and respect. But that doesn't happen all the time. There are things that they do to us thinking that it's okay because they are our parents. But, actually, some of them hurt us such as these:

1. Body shaming

Being called out for our figure or for how much we eat in a humiliating tone will never be okay even if it's our folks doing it to us. It doesn't lessen the pain and pressure on our side but only make us feel worse for giving us the idea that they're not the people - who should be accepting of us and teaching us to embrace ourselves - we thought they were.
2. Controlling

We have our own dreams, we know what we want to be. The things is, there are parents who try to tell us what we should be, either forcing us to follow their footsteps or walk on the path that they once wanted for themselves. They'll say that they know what's best for us and, we understand, but we hope that they're also after what's going to make us the happiest according to our own decisions.
3. Financially Demanding

They've put up with a lot of sacrifices throughout our upbringing years and spent a great deal of money sending us to school. For that, we're really grateful and as we start earning our own money, believe it or not, we're trying our best to return the effort, at least, by helping out in paying the house bills or buying them things that they need. Our parents can turn to us anytime, but, it gets toxic when they ask too much from us especially when we only have minimun salary as fresh grads.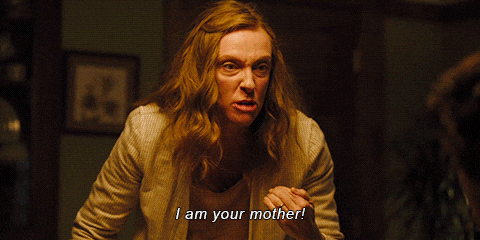 Dear parents, this is not us complaining. We know well that it's almost impossible to have a perfect relationship. But we also know that it's worth trying, so this is stepping up with grounds for hope that you'll understand and hear us out. Love lots, your children.
How do you feel about this?