5 K-Dramas I Just Saw This Quarantine That Are Totally Worth Binging
Karen Jane Ng
Posted at August 13, 2020
Over the course of being stuck at - and working from - home this quarantine, I was able to catch up on my expanding list of Korean dramas. Why not when it's one of the very limited options I have right now to relieve my stress? So, yes, I've got to check off some and while at it, I realized I definitely missed out on a lot of good series released years ago.

I regret coming to the party late, but, thinking about it, it's actually worth saving them for the last because at least I have something to hold on to this quarantine. Here are the K-dramas I finally got to watch:

1. Reply 1988

This series got me feeling nostalgic over my childhood, school, the friends I grew up with, and even my first crush. It also had me reflecting on what I really want to be. Yep, I know it was released back in 2015, but I believe I watched it just at the right time.
2. Search: WWW

I don't think it'll hit me hard if I had watched it when it aired last year. The story tackles women being allies of fellow women, the importance of having passion for your career, keeping a job per se, and the people's right to information. Fitting to the moment right?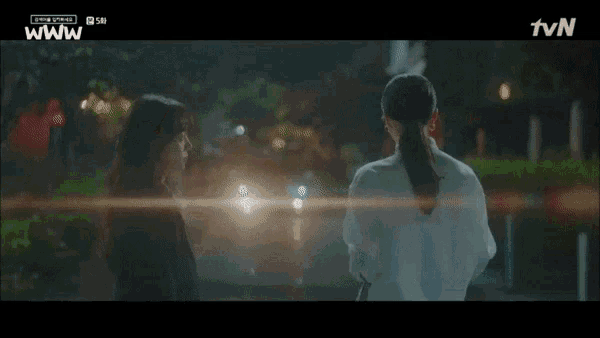 3. Tempted

After finishing The King: Eternal Monarch, I ended up watching this show - thanks to Woo Do Hwan. It may have the typical bad-boy-turned-good after falling in love with a girl plot. But, admit it, we need that kind of romance from time to time - so as a chemistry as good as Do Hwan and Joy's.
4. Beauty Inside

Speaking of romantic series, I'm glad I came across this one. It gives the right amount of kilig, fantasy, comedy and tear-jerking scenes. It's deserving of my time to the point that it has no dull episode. It's a perfect refreshment!
5. Save Me

I've been searching for my next psychological thriller drama, and that's when I decided to finally put this one on play. It has a great lineup of cast, unique storyline, and heart-pounding plot twists. I never really was able to guess what will happen next. The only downside for me is the frustration over the antagonists' repeated failure to win. But I guess that's what makes it effective?
Now, if you have the extra time or need a break from burnout, check out your K-drama list and allow yourself catch up on those you've been missing. Binge-watching never looked so good as much as it does right now.
How do you feel about this?