7 Korean Actors Who Have Strong Chemistry with Anyone They're Paired with
Karen Jane Ng
Posted at August 12, 2020
When getting hooked in Korean dramas, we can't avoid seeing the undeniable spark between the on-screen pairs and desperately wishing for them to take their romance to real life. And we're loyal when it comes to that! In fact, until today, we still ship Nam Joo Hyuk and Lee Sung Kyung, Lee Jong Suk and Han Hyo Joo, Lee Dong Wook and Yoo In Na, and, yes, even the now-divorce SongSong couple.

But that loyalty doesn't come all the time as there are some actors who have equally strong chemistry with any other leading ladies they're paired with. Here are some of them:

1. Lee Joon Gi

Watch him in Scarlet Heart, Arang and the Magistrate, Lawless Lawyer, and, his latest series, Flower of Evil, and you'll find yourself seriously confused if you want him to end up with IU, Shih Min Ah, Seo Ye Ji, or Moon Chae Won.
2. Lee Seunggi

In 2010, we though thatt we made it clear that we're solid Seunggi and Shin Min Ah shippers. Not until he got paired with Oh Yeon So in Hwayugi and with Bae Suzy in Gu Family Book and even reunited in Vagabond.
3. Jang Geun Suk

Never will you catch this man slippin' in terms of generating oomph in romance series - with Park Shin Hye in He's Beautiful, with Moon Geun Young in Marry Stayed Out All Night, and even with YoonA in Love Rain.
4. Kim Jung Hyun

We have hopes in our hearts for Jung Hyun and his Crash Landing On You co-star Seo Ji Hye to be endgame. But then we're reminded that he and Kim Seo Jeong would be a perfect couple too. Hmm, and how about Jung In Sun? So many perfect matches for this oppa!
5. Park Seo Joon

He truly lives up to his "master of romcom" title as he easily makes it complicated for us to decide who to ship him with. How can we not choose Go Ara? Or Kim Ji Won? How about Park Min Young? We def can't overlook Kim Dami!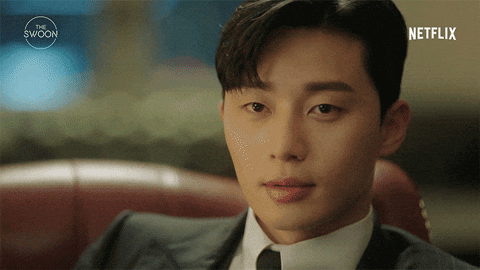 6. Hyun Bin

Don't let your love for Hyun Bin and Son Ye Jin stop you from acknowledging that this actor's on-screen chemistry with Kim Sun-A in My Name is Kim Sam Soon, Hye Kyo in Worlds Within, Ha Ji Won in Secret Garden, and Shin Hye in Memories of Alhambra are worth shipping, too.
7. Kim Soo Hyun

While him and Jun Ji Hyun can't happen anymore - as our queen's already married - Soo Hyun's real-life romance with IU, Bae Suzy, or Seo Ye Ji still has a chance. We can dream right?
See, the struggle is real. These actors aren't letting a solid OTP exist next to their names. But, that, without a doubt, is talent right there, isn't it? And since we don't know who to ship them with, we'll just have them - in our heads - for ourselves, whaddya say?
How do you feel about this?