Why I Feel Anxious Whenever My Birthday is Coming Up
Karen Jane Ng
Posted at July 16, 2020


Looking back, I loved counting down the days to my birthday, raving about it month-long, eating out with my whole family together, treating my friends over dinner or karaoke, looking forward to presents I'll receive, making sure I have the best cake, spoiling myself, and keeping all attention on me because I am, well, the queen of the month. But now, things are different.

I couldn't bring myself to be excited on the thought of my birthday coming up. The only thing it's giving me is anxiety, which got me feeling like these:

1. I've wasted my childhood.

"Age is just a number" until I realized I'm really getting old, at least not with the wrinkles and such yet. But thinking about how I'm spending most of my time now on adulting duties is making it seem like age is far more than that. Having my birthday around triggers the fear in me that more responsibilities will come and makes me regret not having fun during my younger years to the fullest. Regrets really do come late.
2. I'm getting old but not getting anywhere.

It's robably an outturn of dreaming big and having a long list of ambitions, but, yes, I feel like I'm not accomplishing enough as I hope I would. When you look at it, I should be satisfied for being able to graduate on time from my dream school and have a decent work. Still, I can't stop myself from wondering, "Is this all I can do?" and often, "Is this really what I want to do?" How I hate existential crisis.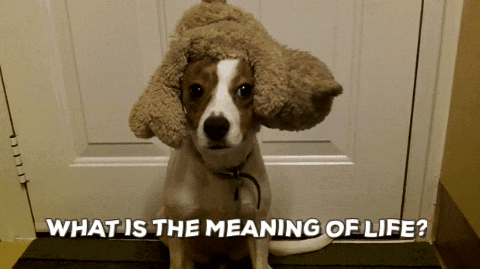 3. I'm running out of time.

Growing up appears to me as a ticking time-bomb that pressures me to run, work, and get on my set goals fast. There's no way I can keep myself calm knowing that with the years passing comes a lot of lost opportunities to do that and the tendency of my capacity (and so as my life expectancy) to ebb away. It's not like I can put it on hold anytime I want because I'll never really know how much time I have. You only live once, so they say.
Birthdays are meant to be a moment of celebration for all the good things that happened in one's past year. With it coming up without me recognizing any progress in my life can be both disappointing and demeaning. If only I could feel the tickle of blowing out candles again, I would.
How do you feel about this?