How to Step Up Your Morning Routine According to Julia Barretto
Karen Jane Ng
Posted at July 10, 2020
Actress and all-around beauty peg Julia Barretto just recently gave us a glimpse into her morning routine through a new vlog, and it made us realize this: Ours is missing something. Apparently, the habit of having a cup of coffee, washing our face, brushing our teeth, and checking on our phones are never enough especially when what we're striving for is to be a highly productive person for the day.

Definitely, what we need is to craft ourselves a healthier routine to kick-start our mornings. Here's what we took away from Julia that might help us finally achieve that:

1. Make our beds.

You were able to put the sheet off your bed from sleeping overnight, for sure you can put it back on, too. Enough with the "no one's going to see your room" and "it'll get disheveled again later anyway" alibi. If you want to be effective, start with a small tax of fixing your bed. You'll see, it'll set the tone of your day: Organized, put together, and accomplished.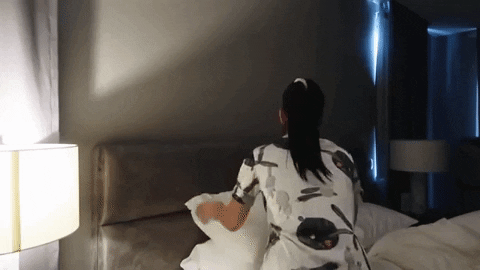 2. Eat breakfast.

Having a busy schedule ahead of you will never be an acceptable reason to skip the first meal of the day. We've been told many times before how it is the most important as it affects our energy and focus levels the most. But don't just eat breakfast, eat healthy breakfast with protein and fruits. Get fueled the right way.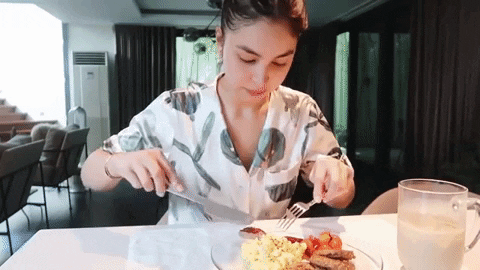 3. Work out.

It's worth squeezing some exercise into your day. Not only will it help keep you fit; it boosts the immune system and improves efficiency. Spending at least 10 minutes of your time in brisk walking, breathing exercise, squatting, or stretching will do. Stick with the basic if you're doing it at home alone, though. There are workout drills that need experts' guidance.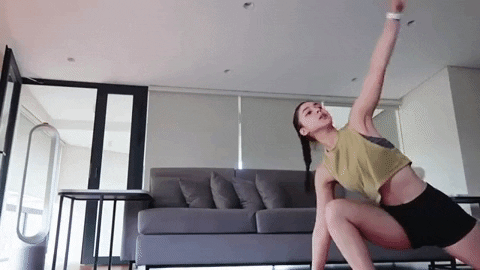 Without a doubt, Julia's AM routine is an inspiration to start our day the right way. Kudos to her for not wasting any time. We swear to make it work for us the next time our alarm goes off in the morning.
How do you feel about this?