6 Broadway Shows You Can Watch Online To Satisfy Your Musical Cravings
Karen Jane Ng
Posted at July 07, 2020
The pandemic has led every event to cancel, particularly those that might draw mass gathering including major stage plays, and that's certainly been a struggle for actors and its production staff. Likewise, it's been hard for musical enthusiasts who are most probably itching to go to one right now.

It's a good thing some of the best in the scene have been made available online for us to watch. Sure, it's quite a different experience than when you're live at the theater but no doubt it can still satisfy our hunger for musicals:

1. Annie

This Broadway piece about foster kid Annie who tries to escape the tyrannical orphanage where her parents left her and later charmed billionare Mr. Warbucks into wanting to adapt her is available on Disney's streaming service Disney+.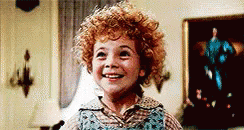 2. Grease
Amazon Prime has released this well-loved musical in pay-to-watch form which centers on rebellious and provocative high schoolers and touches the theme of romance, friendsip, teenage lives, and 50s rock 'n' roll.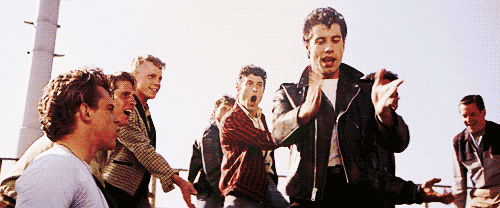 3. West Side Story

With its great love story, not to mention, the powerful and socially-relevant message it sends, this by far is one of the musicals that a fan shouldn't miss. You can now watch it over and over again on Amazon Prime.
4. Sweeney Todd: The Demon Barber of Fleet Street

Made remarkable because of its uncanny tale about Victorian barber driven to homicidal madness after being unjustly convicted, Sweeney Todd comes out on Fox's streaming service Tubi for your chilling pleasure.
5. Mamma Mia!
It's the movie adaptation of the jukebox musical of the same name starring Meryl Streep and Amanda Seyfriend, but that shouldn't discourage you to stream it on Netflix because it delivers the subject of unconditional love and songs of 70s group ABBA just as good as the musical.
6. Hamilton

Everyone just really needs to see this award-winning musical by phenom Lin-Manuel Miranda for its brilliant actors, for the way they tackle ambitions and a timely revolutionary gist. Even the people behind knew it hence putting it out on Disney+ for direct streaming.
Musicals are meant to be witnessed onstage, but, for now, with our current situation, let's focus on what we are after in the first place: The well-written empowering stories (and incredible score.) All that is what's going to make this onscreen musical experience worth it.
How do you feel about this?