5 Kinds Of Friends We All Shouldn't Be
Karen Jane Ng
Posted at July 03, 2020



Life in general is already giving us much anxiety. The last thing we need right now is another lemon to squeeze, moreover, another person to give us one. If there's anything we'd ask for, it's someone who we can totally rely on for emotional strength and instant positivity. That's exactly what our friends are here for, right?

Such case, therefore, should mean that we too should be that kind of support system to our main mates and refrain from being the souce of toxicity in their lives. Let's do that by not being the following:

1. Jealous

Your friends might have other friends that are outside your common circle. Let them be. Don't wallow in the thought that those "other friends" might be better than you and soon will replace you, and don't make your friend feel bad for hanging out with other people, much more, for seeing a bigger world. Protect your friendship at all costs by not being possessive.
2. Insecure

True friends shouldn't focus on counting each other's success, rather keep up with the memories you're making together. So what if your BFF graduated ahead of you or got a job first? Friendship isn't a race. Both of you are doing well in your individual pace and you'll see that so long as you treat your friend as a "friend" not as a competitor. Their achievement is your achievement. So, be the first person to congratulate them.
3. Egocentric

Communication between friends should always go two-way. No matter how heavier you think your issues are, try not to make yourself the priority here. You can rant all you want but also give your friend a chance to talk and be listened to. They need you just as much as you need them, so be a shoulder to lean on for them as much as they are to you.
4. Flaker

You can't expect your friend to be with you or meet with you everytime especially if you go to different schools, live far from each other, or have busy work schedules. But if together you decided to make plans on a certain time and place, never be that friend who always says, "something came up," and bails on the last minute. There's no way that the other party won't take it personally just like you will when it's done to you, that's for sure.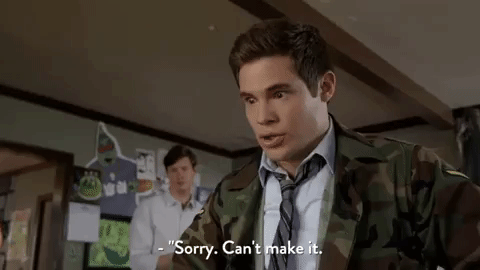 5. Controlling

It's inevitable for one to be friends with someone who's their polar opposite. That means that there's a possibility of you not sharing the same tastes and interests. But it's all about finding ways to make your bond work. And it will, just don't do it by forcing what you want to your friends. Allow them to speak their minds, have a say, then, later, you two compromise. You're their friend, not their boss, so take note.
There's no such thing as a perfect friend, so it's of utmost importance that we accept them for who they are and the other way around. But, remember, there's still room for improvement, so why not we, who have the best interest at heart for our friends, make use of it.
How do you feel about this?