6 K-Pop Idols Who Have Finally Said 'Yes' To K-Dramas
Karen Jane Ng
Posted at July 02, 2020
In spite of all the music, album, music videos, variety programs, and other contents, there are just some fans that can never be satisfied. They would always want more from and for their idols - especially if they're seeing actual great potential in them - such as breaking through the K-drama scene. And, yes, you can count us in as being one of those "fans!"

That is why we're among the happiest people when we heard that some of our faves have decided to take the leap and be actors. Finally! Here are the idols' names that you can look forward to the next time you binge-watch:

1. Golden Child's Bomin

In 2019, the K-pop vocalist, visual, and host starred in his first ever television drama Melting Me Softly where he played a university student who developed a crush towards lead female Won Jin Ah. He's slated for a new project this 2020 entitled 18 Again. Just with his expressive eyes, we already knew he's meant for this breakout!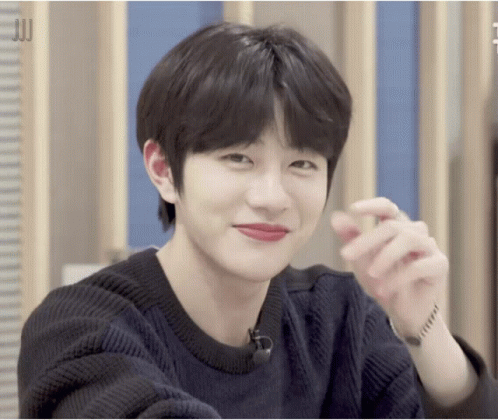 2. Ong Seongwu

Following Wanna One's disbandment, it didn't take long for Seongwu to find his next venture. He made his acting debut as the lead star in romance series At Eighteen - that, besides successfully kickstarting a solo music career. He's confirmed for new male lead in Number of Times Friends Become Lovers. What did you expect? He's an acting trainee before singer after all.
3. WJSN's Dayoung

The female idol is going small screen, too, through the upcoming drama adaptation of webtoon Love Revolution. She'll play athletic best friend to rookie actress Lee RuBy and is also working alongside Wanna One's Park Jihoon. Dayoung even got bangs to perfectly sync with the role. Talk about dedication and a drama that's worth to watch!
4. UP10TION's Kim Wooseok

Last May, Wooseok, who also promoted with X1, dropped his debut solo album. Soon enough, we'll get to see him act in drama Twenty-Twenty which revolves on the freedom and responsibilities 20-year-olds who live and work on their own. It has started filming and yes, Wooseok will be playing the male lead! We can't wait until its expected premiere in August!
5. THE BOYZ's Younghoon

He's also set to join Love Revolution marking his first acting project. Expect yourself to be left swooning over his popular cold high school student character who's best friends with Park Jihoon. Ever since he debuted with the K-pop group, he has always radiated that actor energy, so, yep, we shouldn't be surprised.
6. Nu'est's Minhyun

It's really happening. Minhyun is making the jump to acting through new school drama Live On that's slated for a September release. He'll be portraying the role of a perfectionist broacasting department's president opposite Extracurricular star Jung Da Bin. Definitely, Actor Minhyun is what we've been waiting for all these years. He deserves it. No questions asked.
We are in no position to put pressure on our idols to make the move from singing to acting. But knowing how talented they all are, we're also in no position to say "no" and not give our full support in the time when they agree to give it a shot.
How do you feel about this?