7 Things Every Type of Graduate Can Take Away from BTS' Commencement Speech
Karen Jane Ng
Posted at June 08, 2020

We can't imagine why anyone would not stan BTS at this point in time. They are exceptional performers and are phenomenal influencers with one of the most powerful voices in the world. That, they've proven once again at the star-studded virtual commencement celebration spearheaded by Barack and Michelle Obama. Aside from making the perfect song choices to perform - endearing "Boy With Luv," sentimental "Spring Day," and uplifting "Mikrokosmos" - BTS also delivered inspiring words that every graduate needs to hear.
Courtesy: BANGTANTV
Words cannot explain how much the septet's individual speeches hit close to home and got us ready for the new chapter that we're headed to, even without them actually handing out diplomas. So, Dear Class of 2020, take a piece of advice straight from these empowering idols. There sure is one for you whatever kind of graduate you are.

1. The Frightened

When you officially leave school after graduation, feelings of fear might start to build up inside of you. That's normal as the guarantee of a bright future is yet within our sight. No worries, RM believes in you and in all that you can do. Now, it's just a matter of you believing in your potential, too.

"We still feel very unsure and unsettled as we speak, just like that day we left school gates for the last time on our graduation dates... The recent unforeseen events completely changed our plans and the sense of loss and anxiety we felt then are still with us today. The fear of an obscure future as our daily lives turned upside down, is a moment of realization of the self, the realization of what makes me a true me, myself. As musicians, we are pulling ourselves together by making music... For you, it could be anything. In our music, and in our hearts, and in the time that we break our of ourselves, we're alone but also together. We may be seeing each other through just a camera in this small screen, but I know your future will bloom to something much bigger and magnificent."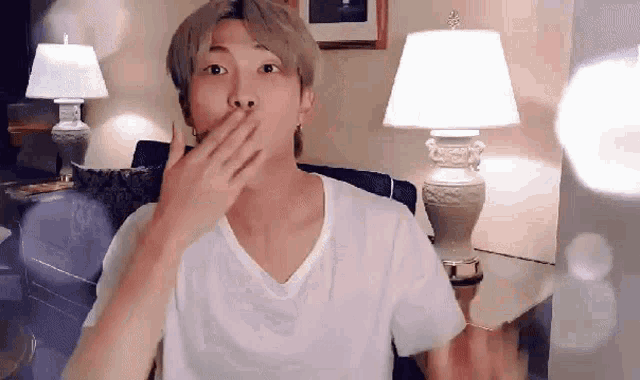 2. The Reluctant

We've learned how hard it is to let go of the comfort of being in campus and the certainty of someone guiding you along the way. But Jungkook knows that there's good that will always come out in moving on. Whether you decide go with the flow or create your own flow, just keep going.
"My graduation is recorded online via YouTuve on Bangtan Bomb... I recently watched that video again and it made me wonder, 'Did that child really grow to become me?' RM mentioned that he still sees himself in the boy in the graduation picture, but I feel like I've come a very long way. All I've done is continue on but even today, I continue to learn new things. So here I stand today with my members, with faith in myself, and the world. And I hope you also do the same for yourself and move forward."
3. The Doubtful

It's easy to get swayed by the negative people, happenings and thoughts that wall in our lives, making your feel as though a new beginning is not possible for you. You'll hear yourself mumble, "I can't do it." Let Suga tell you otherwise and make you realize the fact that nothing can predict your fate except you.
"One small person can dream the biggest dream, paint the largest picture, and make endless possibilities come true. When we meet again, I look forward to seeing your dream, your picture and your endless possibilities out in this world. Take your hands off of what you can't control, and get your hands on what you can change. As you and I continue on in this life, we will find ourselves in so many situations out of our grasp. The only thing we can control is ourselves. Get your hands on the changes you can make, because your possibilities are limitless. After all, I also had no idea I would become BTS either."
4. The Timid

In seeking the field to work on following graduation or the major to take on after high school, it's definitely your skills and hobbies that you're going to consider first. But that's not an easy choice when you deem yourself not fond or good at anything. V, however, wants you to know that it's not too late to explore and eventually find the right path for you.
"In all honesty, I wasn't born with the talents of singing and dancing, and wasn't much the persevering type either. I began later than my friends and was lacking in some aspects but I soon developed a joy and passion for singing and dancing. This joy motivated my persistent efforts and has led me to where I stand today. If there is anyone out there who cannot see where they should go from here forth, I urge you to listen to you heart. Things may feel a little difficult right now but somewhere out there, luck and opportunity is waiting for you. I believe that."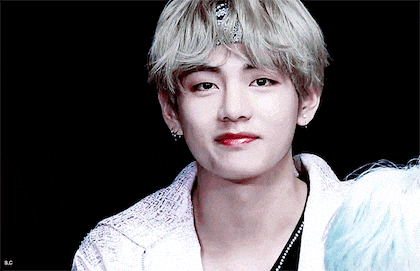 5. The Lost

We used to think that following our dreams is enough, not until we did it and experienced what it's like to actually live it. It becomes monotonous to the point that we realize that we're missing something: improvement and, most of the time, a sense of purpose. J-Hope's here to tell you to tell you not to drop it right away, and, instead, give it another shot.
"At times, I feel as thought I've reached a dead end as I perform and make music. Sometimes, my mind is bleached white and I can hardly take another step forward. It's a regular occurrence as I work. At these times, I think 'Just this once,' and I pick myself back up. I decide to trust myself. The next attempt might not be perfect but the second is better than the first and the thirs is even better than the second. And that is the moment I decide, I'm glad I chose not to give up... Remember: You are the leader of your own life. And chant it over and over again: 'I can do it. You got it. I can do it well. I can do it better than anybody.'"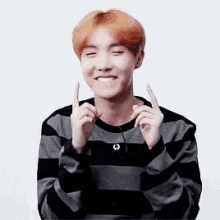 6. The Lonely

You can't help it. Not everyone will be there for you, understand you, and cheer for you throughout this journey. But it doesn't mean that nobody will ever do. Be it your family, your bestfriend, or the Bangtan Boys, for Jimin, what's important is that you bear in mind that there's one or seven persons on your side, always.
"I hope you will never give up. Remember there is a person here in Korea, in the City of Seoul, who understands you. We are all in different parts of the world, in different environments and circumstances. But in this moment, I hope we can all give each other a warm part on the back and say: 'It's okay.'"
7. The Left Behind

We all have that one friend who appear as if they have their life already figured out and even sometimes close to achieving it. It can get us feel envious, embarrassed, left out, and, yep, pressured. Whenever that feeling arises, we'll hold on to what Jin said: Allow yourself to take it easy and stop chasing other people's track.
"Sometimes, I'd feel restless watching my friends go on far ahead of me. And attempting to keep up with their speed would only leave me breathless. I soon realized that their pace was not my own. What held me together during those times was a promise I made with myself: 'To take it slow.' From then on, it became a habit of mine to take extra time for myself. For instance, when learning choreography, I begin practice days earlier than the others do. If any of you feels lost in the face of doubt or uncertainty, or the pleasure of starting anew, don't rush. Take a deep breath."
They truly always say the right thing at the right time. Even those that are not part of Batch 2020 wil feel like one once they hear their commencement speech. And just like that, BTS has shown beyond doubt that they will never let us down. Stanning them is definitely the best decision we've ever made in life. We knew the title "Next Generation Leaders" was put beside BTS for a reason. Shine, dream, smile, Class of 2020!
How do you feel about this?