Our Subdivision Has Turned Into A Food Hub During Quarantine!
Karen Jane Ng
Posted at May 27, 2020


They say keep yourself as busy and productive as possible while in quarantine, and sure the people in our subdivision in Bulacan did just that by putting up food businesses from the comforts of each of our homes. You're probably doubting its feasibility - given the only probable customers would be the homeowners from the inside - but I can tell you myself that it actually is maybe not in terms of earning big profits rather in living one's passion and building camaraderie among neighbors.

Most of them have made their goods available for ordering online and that has been nothing but an advantage on our side especially our cravings since the pandemic lockdown has hampered our ways of satisfying them on our own. And for easy find, they even created a chat group that includes all sellers - some I've got to ask of their inspirations for starting the business. Here's what they have to say:

1. Jesnie Anne Mejia dedicated much of her leisure time this quarantine to selling everyone's comfort food, lugaw. "Mura kasi 'yung lugaw sa halagang about-kaya. (Kaya) kahit naka-quarantine, busog ka na," she said. But more than that, cooking has helped her stop thinking about the current trying times and overcome the negative vibes.
2. In 39-year-old Celerina Santos-Tortal's menu, you'll find classic Pinoy meriendas that sure to capture the taste of all ages such as turon, kutsinta, palitaw, maja blanca, ginataang munggo, and ginataang mais. "Sa panahon kasi ngayon ang karaniwang merienda ng mga bata puro fast food," shared Celerina who has look at it as another source of income. "Dahil napansin ko na naging matumal ang aming sari-sari store."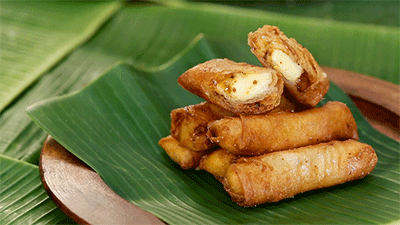 3. Since most of our favorite bakeshops are closed, Nedz Cezar-Piramide finds us a solution and even brought it closer to our homes. It all started after the 33-year-old businesswoman saw the subdivision's group chat. "I've been cooking and baking non-stop since nagstart ng lockdown because my husband [works from home.]" Now, cakes and pastries take just a few walks for us all.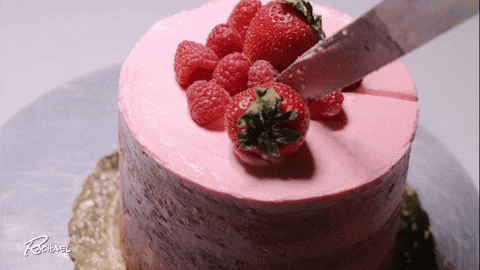 4. It's the five-year love relationship with Korean food that gave Rizza Santiago the idea. "Pag may time, gumagawa ako ng mga Korean food kasi favorite ko siya lalo na ng Napa Kimchi at Fish Cake so matagal ko 'to pinag-aralan bago ko nilabas o binenta," she said. Good thing she pushes it through even in quarantine 'cause now our cravings won't have to suffer.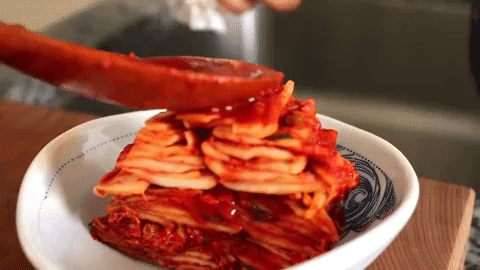 5. I definitely miss my favorite fast food fries so imagine my joy when I discovered Jhoan Celine Lozada Leyva's Fish & Fries flavored with sour cream, cheese, chili, or barbecue and also come with homemade dips of mayo-garlic, spicy mayo-garlic, cheese sauce, or ketchup-mayo! "Maybe because of the crisis that we're facing right now... We want to make a profit that we're not the only one who will benefit from it," the 25-year-old owner said. "We offer not only good quality merienda but also conveniency to our neighbors."
There's a lot of ways to be productive during this quarantine - enhanced, modified, or general - and I really see committing to your appetite, to your talent in cooking, and to your community as a very good one. Start with yourself then inspire your next-door neighbor to follow your example, and soon you'll keep the whole village satisfied!

Banner photos from @kelskitchenph & @tenthousandthspoon on Instagram
How do you feel about this?