3 Struggles of Having Braces While in Quarantine
Maan de Vera
Posted at May 12, 2020

Who would've thought that there will come a day when we won't be able to go on our regular trips to the ortho? Believe us, we didn't see it coming either. Now that the community quarantine policies are still in place, those who are donning braces are surely not having it easy.

Here are 3 struggles of having braces while in quarantine:

1. You miss getting regular adjustments.
Of course, seeing your ortho isn't exactly the most exciting thing to do. It usually involves sitting in the chair with your lips spread wide open while torture devices, ehem...we mean, dental devices are getting adjusted inside your mouth. But there is just really something off about missing these appointments, right?

2. You have a loose bracket.
We bet that, by now, you already have a loose bracket or two. After all, with all the binge-eating that we're currently doing, it would be hard to expect everything to be intact. On the other hand, if you're one of the lucky ones whose brackets are still in place, we're totally sure that you're doing everything you can to keep it that way.

3. You just want to get your teeth professionally cleaned.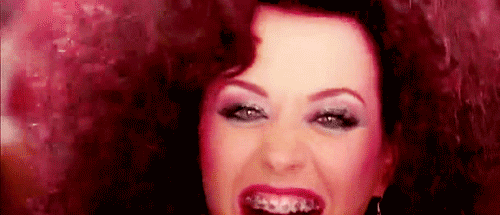 Nothing feels better that getting that clean feeling after your ortho is done with their handy-work. You know that getting rid of the dirt in your mind isn't just the same with braces on. It's a known fact that both regular and interdental toothbrushes simply don't do the trick and periodical deep cleaning is a must. So, yup, your mouth is filthy right now.

Unless it's an emergency, it would really be best for everyone to postpone their dental appointments until it's safe. As of now, let's just do our very best to stick to our at-home dental care routines and hope that we make it through these struggles with a smile on our faces.
How do you feel about this?