9 Signs 2020 is TWICE & BLACKPINK's Year
Karen Jane Ng
Posted at May 08, 2020
"Cheer Up," "Yes or Yes," "Ddu-Du Ddu-Du," "Kill This Love" - Twice and Blackpink really have served us a great deal of smash hits for years. Fast forward to 2020, we are starving for more. Surely, expectations are at high, but we're confident that these queens of K-pop will make no mistake to disappoint us. Just like how they've done it before.

Despite the time gap of their releases - one year for BP - their names didn't fleet, not even a bit, and their fanbases just became stronger and louder than ever. At this point, we're just waiting for them to formally end the waiting game because, one way or another, their success in reclaiming the spotlight is already a success. We love to see it this 2020, which could be TwicePink's biggest year to date, according to these signs:

1. Lisa casts as dance mentor. Contrary to the adorable and soft-hearted Lisa we usually see, she showcased her strictness as a professional resident coach in Chinese survival talent show Youth With You. Just about time the world's aspiring dancers take advice from the expert.
2. Mina returns from hiatus. After pulling our from group activities due to health reasons in July last year, Twice's Mina made her comeback at the groups's Japan show in February comleting our OT9. Keep getting better, bb!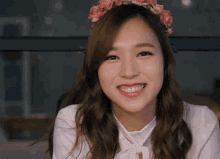 3. "Kill This Love" got featured in PS: I Still Love You. Besides Peter Kavinsky and Lara Jean's moments, we have to pick that scene from To All The Boys I've Loved Before sequel where Blackpink's powerful anthem was played. Great taste in music, huh!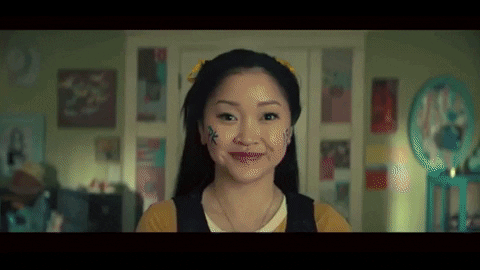 4. Both were tapped as brand endorsers. In January, BP joined Adidas' "Change is a Team Sport" campaign which brings game changers in various art scenes in the world. Twice, meanwhile, was just introduced as the new face of local clothing brand Bench.
5. Twice launched a YouTube series. Onces get to have a closer look to the girls' personal and tour life with their docu-series Seize The Light. This makes them the first K-pop girl group to ever release their own YouTube originals documentary. Proud? Yes, and yes.
6. Blackpink's performance is part of a Coachella docu. Who can forget the quartet's historic performance on the Coachella stage in 2019? Not us Blinks! And now that it's one of the festival highlights that made it into Coachella: 20 Years in the Desert, we're sure that not even the whole world can forget.
7. Twice signs with a US record label. With a goal to represent "next level K-pop," Twice has partnered with Republic Records, home to global acts Ariana Grande, Liam Payne, Post Malone, Jonas Brothers, Drake and Taylor Swift. It smells just like world domination.
8. Blackpink collaborates with Lady Gaga. Following chart-topping "Kiss & Make Up" with Dua Lipa, BP has confirmed another mega collaboration, this time with the only Lady Gaga. Titled "Sour Candy," it'll be in the American songstress' much-awaited album Chromatica.
9. JUNE COMEBACK. There's no playing around next month as both groups are both poised for much-awaited new music. We'll have a track "More & More" coming from Twice on June 1st. And while the date is yet finalized for BP, label YG confirmed that it's going to be this June. Better keep your words, because we have receipts.
We can't honestly tell how big this year is going to be for Blackpink and Twice, but, definitely, pitting them against each other will be the last on our minds. We prefer that they both have it in equally major ways. 2020, let's go!
How do you feel about this?