6 DIY Activities to Keep You Busy at Home
Karen Jane Ng
Posted at April 30, 2020


Be it school work or household chores, chances are, you've done what needs to be done and you're probably left with nothing to work on. You can't even count the times you've cleaned every spot in your room and opened your closet for decluttering by now. So to what else can we spend the remaining time of the day and, maybe, the rest of the quarantine period on?

We recommend that you keep yourselves busy with some awesome Do-It-Yourself activities. We know you've been hiding artistic and imaginative visions deep in that beautiful mind of yours. Get it all out through venturing in these projects:

1. Design your phone case. If you have a not-so-secret obsession with regularly changing your phone's case and are frustrated because you can't buy a new one, then challenge yourself to come up with a self-made case even do it with a design of your own. You can paint your old ones, draw on it, or use stickers. For sure, it's going to be something!
2. Create a drawer organizer. Perhaps you haven't touched the dresser or cabinet parts of your bedroom. So why not focus on arranging them? Go for DIY dividers that can hold your accessories together, your socks, or whatever you want to use them with. Using the available cartons, boxes, and colored papers at home can be very convenient... and resourceful.
3. Give your nails some art. Instead of stressing your fingers out scrolling and clicking through social media, bring it into a calming and creative play like giving your nails colorful splash. Look for design inspirations from your fave stars or experiment with your own ideas. You only need nail polish, brush, tape, glitters, and studs. It'd be nice to do with your mom and sisters!
4. Upcycle clothes. Let's say you'rd still on the wardrobe decluttering mode. Our advice, before you decide to donate or throw the pieces you no longer want to wear, give it a thought first: Is it still qualified for a makeover? Can your jeans be upgraded to chic shorts? Your dress into co-ords? Just trust your fashion apt, and you'll not only have more outfits but you won't also be bored at home.
5. Make your own face mask. There's been a shortage of the medical disposable face masks amid the virus outbreak. And even though we're currently quarantined in our houses, we'll still be needing the protection soon once it's over. Isn't it a great idea for us to solve the problem ourselves by devising our homemade mask? Get some fabric and elastics, and start sewing. You can also make some for your family and friends!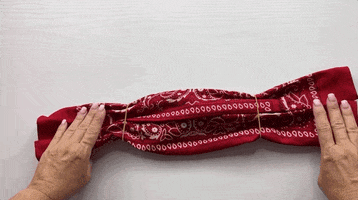 6. Customize your lightstick. K-pop fans need not to worry because there's still something for you to do. You got your fandom lightstick? It would be fun to touch it up with accessories and decorations according to your fandom color, your group bias, or just your personal taste. Afterwards, post it for your idols to see because they always stan innovative stans!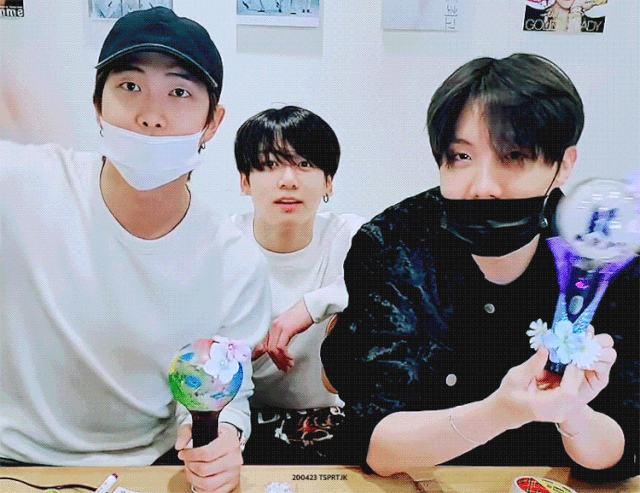 Stop waiting for the time to just pass by. We're not saying you have to be so over-productive by committing to these DIY activities other than your workloads, but at least make sure you won't get bored to death.

Banner photos from @bernardokath on Instagram & @strayuwus_on Twitter
How do you feel about this?