#ChalkAsks: What Has Been Your Comfort Food This Quarantine?
Karen Jane Ng
Posted at April 28, 2020


Quarantine life -and its continuing extension- has not been very comforting. Though it slows down the transmission of the virus and helps flatten the curve, it still gets us worked up with the thought of being separated from our people and the uncertainty of all our currently stalled plans.

Where do we find comfort while this is happening? We've got little options at home, and we have no choice but to make smart use of it. In our case, we step into the kitchen and dig into the fridge for the best possible comfort food there is (cheese, most of the time.) We asked others around what food they've been counting on this quarantine:
"Cookies dipped in Nutella, the sweetness is comforting." -Sakura, 22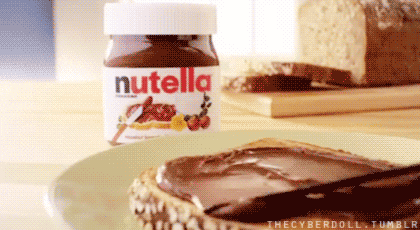 "Sinigang! Though it's not a good bet kasi maalinsangan ang weather. Yung mixture kasi ng spices and sourness flavor niya is comforting to me." -Joy, 23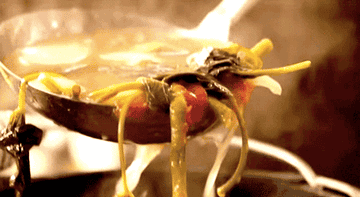 "Boiled egg, taking this quarantine period as an advantage to live healthy and start my Keto diet." -Jonathan, 20

"Fried egg land naman madalas eh. Kapag prito ulam, automatic may fried egg. Tapos 'yung adobo lalagyan ng boiled egg. Basta laging may itlog." -Rochelle, 25
"Sinigang na hipon. Ever since I was young, i already love shrimp pero since bored sa bahay we loved cooking sinigang na hipon kasi madali syang lutuin and lahat kami nasa hapag 'pag ito 'yung ulam. Very warm sa feeling." -Arlene, 25
"Lumpiang shanghai and dried pusit. You just have to prepare the shanghai ahead of time. In my case, nag-prepare na ko ng 1 kilo. Since quarantine period, always gutom, these two foods are easy to cook, so it suits me." -Joycee, 22
"Blueberry cheesecake frappe, beats the heat. Though I have to order every now and then, my tongue craves for the sweet and salty taste of it. Di nakakasawa, though nakakataba. But so what? It calms my nerves." -Kris, 22

"Pancit Canton. I make sure mom bought packs everytime she goes out for grocery. It's easy to cook & actually the only thing I'm confident to make. Perfect hot or cold o ako lang 'yon? Super sad lang hirap humanap ng kalamansi flavor ngayon." -Andrea, 24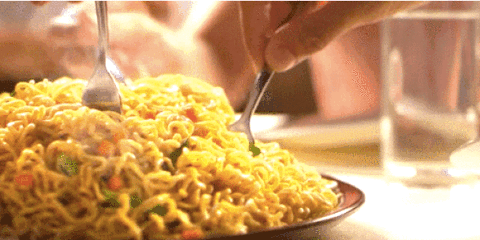 Finding even a little source of happiness and comfort is the least we can do for ourselves now, besides preventing the disease. Take suggestions from the above or come up with something on your own!
How do you feel about this?