What It's Like to Be in Quarantine as an Introvert
Karen Jane Ng
Posted at April 23, 2020

We all are still living in quarantin, and even if I live considerably far from my friends, I can hear their desperate prayers for this situation to end, for them to get out of their houses and to finally be able to live their lives like they used to. This could be a tough time for them that won't just go away in the morning unless quarantine gets lifted.

Yet, while my pals and probably some of you are barely holding it together, things don't seem so bad for others who are naturally quiet, reserved, and introverted. Quarantine is technically just the right space they needed. Just ask 23-year-old online journalist Margaret Layug whose idea of unwinding is staying home and whose personality doesn't call for a lot of fun activities and human interaction. She gave us an overview of how an introvert like her is taking quarantine life so far:

1. It required her not much adjustment. When the government ordered an enhanced community quarantine in Luzon, some were force to set up work from home. And considering Margaret's online nature of work, it was easier for her to adapt on the current state. "As an online journalist based in Quezon City, I'm one of the few people who get to work from home," she said. "As long as I have my laptop and a wifi connection, I can do research, interviews, and turn in my stories from home without difficulty. With my family here and a wifi connection, I'll have to say I've adjusted pretty easily."
2. She's not missing out on a lot. Margaret isn't one you'll catch on social gatherings. She doesn't frequently hang out with friends, go drinking, partying, or travelling. "I only have a few friends, and I can talk to most of them on FB messenger. Same with my boyfriend, who isn't really an outgoing person either," she explained. Even when it comes to cravings, it's as simple as obtaining entertainment from YouTube and Netflix. "Honestly? Everyday, I only miss getting my morning coffee from Dunkin Donuts."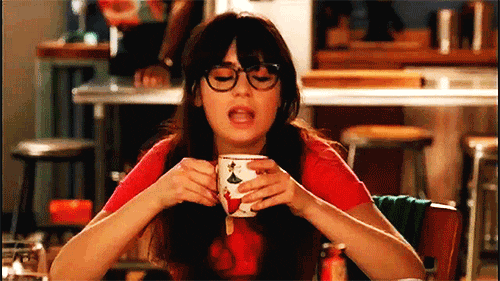 3. It has its perks. She finds quarantine beneficial especially to maintaining a healthier lifestyle. She might still have to wake up early to do some work, but, apart from that, the rest of the day is hers. "I consider myself lucky that I can still find the upside to being in home quarantine," shared Margaret. "With so much time on my hands, I have now committed to working out and relaxing. With home cooking, I have fully said goodbye to fast food and other junk."
4. It brings her peace of mind. Normal work days which entails meetings, reports, and even small talks were a literal struggle for introverts. So imagine the inner calm they're getting without all these. Margaret can definitely relate. "I also have more peace of mind, knowing I don't have to face strangers or my workmates everyday. No expectations."
This quarantine won't go on forever, but, nevertheless, once it's over, things will pretty much be the same for Margaret - focused on herself, her family, and her job with the internet and the comforts of her home doing their part.
How do you feel about this?