What Fangirls Say About Their Faves' Postponed Events
Karen Jane Ng
Posted at April 14, 2020


It has been every fangirl's major goal in life to see their faves in the flesh - watch them perform live on stage, have them sign our well-cared-for albums, get to handshake them, and even just lock eyes with them will do. But that's not an easy feat for most of us considering we live far across from where they are - South Korea, to be exact, for us K-pop stans. So, yes, it's really a big deal whenever they include Manila on their world tour stops.

Luck came down to us when some of them announced their heading out on the road to meet us, but all that's quickly over and done when the coronavirus pandemic entered the scene, resulting for concerts and fan meetings to be held up. It's obvious that you've played this momentous encounter with your idol in your heads more than once, so with this sudden turn of events, we're curious how our fellow fangirls are coping. We asked a few, and here's what they have to say:
"When it was announced that the fan meet was cancelled, I was sad but at the same time, relieved because I was more concerned about the overall safety of EXO and the attendees. I just reminded myself that there might be another opportunity like that, I just don't know when. But I'm not gonna lie about being sad about it. So instead of moping and blaming someone for the cancellation, the money that I was supposed to spend for the fan meet was spent on EXO's albums and merchandise instead. And I rewatched EXO Showtime and EXO Ladder. So that's how I coped with the fan meet cancellation." - GP on EXO's cancelled fan meet on February 23rd
"The cancellation of the fan meet didn't actually come as a shock to most of us since we all knew the current situation of the pandemic. So after it was announced, personally I felt relieved, a little bit sad but more relieved. Since our idol's health is always our number one priority and we did not want to risk it, we just accepted the fact that Feb 25 was not the day that the PH WELOs and Ong Seongwu were going to meet. We still have high hopes about the fan meet being re-scheduled in the future, though. We're just hoping for the best at this point." - Jo on Ong Seongwu's Asia Fanmeeting 'We Belong' in Manila
"To be honest, ok naman po sa akin na ma-postponed kasi it's for everyone naman lalo na when we talk about the safety and health of Stray Kids and all of us Stays and the people here in the PH. Ikanga, safety first. And I know makakapaghintay ang Stays para sa concert, but we are hoping na as much as possible na hindi na macancel at kung macancel man, sana matuloy next year because STAYS PH love Stray Kids... Stays are here to wait until our last breath." - Hazel on Stray Kids' District 9: Unlock World Tour rescheduled from April 25 to June 20
"A little bit sad that I'm not gonna be able to see them sooner, but it's for the safety of the artists and fans so I try to understand. Besides, they just made their comeback with the album I Trust so stream 'Oh My God!' Stan (G)I-DLE!" - Chan on (G)I-DLE's postponed I-LAND WHO AM I World Tour
"I'm very sad sa postponement ng event especially since I'm looking forward to it after 7 years of being not able to go home. Parang ang gandang pa-welcome back sana! Pero what do we do? During this time of pandemic, kailangan malawak ang pag-iisip natin and malalim ang pag-unawa natin. So, for now, I can just stay home and watch the show's episodes online and hope that everyone in the team and the people who were supposed to go to the concert are staying safe and healthy. There's going to be the right time for the concert to happen without risking anyone's safety." - Marian of Canada on Running Man 'A Decade of Laughter' Tour in Manila rescheduled from May 9 to June 21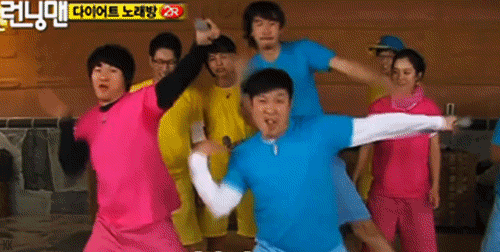 "Ang hirap mag-cope kasi araw-araw ko gusto iyakan 'yun. Lalo na yung kay Wooyoung (after his military discharge) kasi once in a lifetime event lang 'yun. Wala ako magawa kundi tanggapin. Tapos sa mga postponed events (Jun K and Taecyeon's tours,) pasalamat na lang ako at hindi cancelled. Adjust na lang, refund kung need. I mean, hindi naman maiiwasan dahil sa situation kaya wala ako ibang choice kundi intindihin at piliting tanggapin. Think positive na lang at stay strong hanggang may new sched na ulit sila. Tapos work hard para makaipon para ready sa gastusin kapag nag-announce sila." - Yumi of Japan on 2PM's shows
"If it weren't for the lockdown and quarantine around the world due to COVID-19, my luggage would be ready by today with my OOTD labelled per itinerary of the day. Playlist would be saved. Shot list from the NAIA to Incheon International Airport would be reviewed by EOD. I was lucky to win ground tickets to see BTS on April 18. An ARMY would be grateful to sit anywhere in a BTS concert but I was lucky...until the pandemic hits the world. For a time, I felt like living in a dream with people sending congratulatory messages while I proudly and happily share my ARMY milestones. Until a nightmare came. I cried a river. I cried a lot. No. I mourned. I mourned the loss of an opportunity to see Bangtan Boys perform in person. Suddenly, those butterflies in my stomach felt like a hole somewhere in my chest. It is painful especially now that I was supposed to take that flight from Manila to Seoul.

"For a while, I stopped checking updates on social media regarding BTS. I turned off notifications so I won't be bothered with what the rest of the ARMYs are feeling or how the boys are doing. I focused on work. I listened to other songs and made use of non-BTS playlists to get through my day. I took a break from the fandom, but I never hated anyone... When I found out how sad BTS were when they performed without the audience, I felt so much pain. Double than what I used to feel. So I decided to take actions. Acceptance. I told myself that I have to accept the reality. I know I cannot live without BTS...

"I talked to ARMY friends about how I feel. I did my best to understand the situation and the reasons for the cancelled concert. What's difficult to accept is why the SEOUL concert was cancelled and not postponed like the North America tour... Total acceptance. I love BTS. I love being an ARMY. Life is never perfect. We have to be ready, at all times, to fight all the challenges and face our own realities. Breathing, living in this time of a pandemic reminded me how life is too short to waste on negativity. I acknowledged my sadness. That is okay. Moving forward is next. To do so, I embraced the world and the reality life has given me. I started being an active ARMY again... Focusing on what matters in the time of COVID-19 when the entire world take a pause is the key to coping with a cancelled concert... And you know, I used my supposed pocket money to stock up on supplies which is a blessing in disguise." - Jam on BTS' Map of the Soul Tour in Seoul
These fans have dealt with the situation better than how some expected. They may have been feeling regretful yet they're understanding enough to put the things that are more important than anything else: Health and safety. Without a doubt an attitude like that is what will bring your close to your idols. We're looking forward to see you in their shows soon!

Banner credits: Photos from @sbs_runningman_sbs on Instagram
How do you feel about this?