3 Things You Can Do For Bae If You Can't See Each Other Yet
Maan de Vera
Posted at April 14, 2020



And just like that, almost everyone is in a long distance relationship. With the community quarantine in place, it's hard to say as to when we can get the green light to physically meet with our significant others. We're all in a situation where a lot is happening, but also nothing is happening. It's also very boring, but at the same time, overwhelming. With everything that is happening now, a little effort would surely go a long way.

Here's how you can make things better for bae even if you can't see them just yet.

1. Create a playlist.
While it's already quite common for couples nowadays to have their designated Spotify playlists for each other, it would still be pretty sweet to compile songs that are relevant to your current situation. You can include songs that capture what it feels like to be away from your S.O. or what you want to do with them once it's finally safe to see each other again.

2. Write love letters.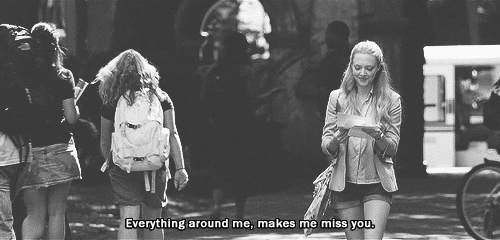 We bet that you're texting/chatting your S.O. every waking hour. But nothing would ever come close to receiving a letter. There are so many ways to do this: You can either write an electronic love letter and send it via email or any messaging apps. Or if you have the budget for it, you may also write an actual letter and have it sent to their home using delivery apps.

3. Have food delivered to their place.
If you have the option to make cashless payments, we're pretty sure that your S.O. would really appreciate having food delivered to their place. Put more thought into it and think of a certain meal that they truly like, but can't buy since we're not allowed to go out due to the quarantine.

It's truly difficult to be away from your loved one especially in our current state. However, we all know that the smart thing to do right now is to keep our distance. Nevertheless, this shouldn't stop us from finding ways to make sure that bae feels loved and special even from afar. At the end of the day, no one knows your S.O. more than you, and we're 100% sure that you'll know exactly what to do to make them smile at a time like this.
How do you feel about this?