I Tried Telepsychotherapy–Here's What I Learned About My Quarantine-Related Anxiety
Madel Asuncion
Posted at April 03, 2020

From the scare of the pandemic to the uncertainty of the quarantine period and all the bursts of anger in between, none of us are spared from the mental challenges that this COVID-19 crisis brings. For me, the isolation and the lack of a sense of normalcy have been significantly affecting my anxiety levels. As someone who lives most of her days outside of the house, being confined at home has caused my worries and fears to escalate that then leads me to a spiral of negative thoughts and tearful breakdowns.

I've already had experiences wherein I've felt at a loss for ways on how to manage my anxiousness which pushed me to take further steps in looking after my mental health. Therapy has been helpful for me, because, after spending way too much time in my head, being able to talk to someone who knows better (and outside of my social circle) is quite refreshing. So, this time around, with all the unwanted thoughts and feelings that this quarantine has been causing me, I knew that I had to cross that bridge again.

Fortunately, the University of the Philippines Diliman Psychosocial Services (UPD PsychServ) is currently offering free telepsychotherapy sessions for those mentally affected by the COVID-19 situation, whether you're a front liner, a patient, or a normal human being who's naturally having a hard time like me. During my one-hour phone call with a psychosocial support specialist (PSS,) we were able to talk about what's been causing my anxiety and how to cope with it. Here are the things that I've learned:
My anxiety is valid.
Normalizing and accepting my anxiety is the first step to managing it. According to my PSS, this is just a normal response to the abnormal situation that we are all in at the moment. The good thing is that thoughts are not facts and feelings are just visitors. Whenever I'm having these episodes, I should simply remind myself that nothing is permanent, so it's best to just let it happen.

One technique that my PSS shared with me is changing my relationship with my thoughts and feelings. For example, instead of internalizing "My life is falling apart," I should say, "I'm having thoughts of my life falling apart." And just like that, I've felt a switch that tells me that I can detach from my negative thoughts and feelings because they do not define me.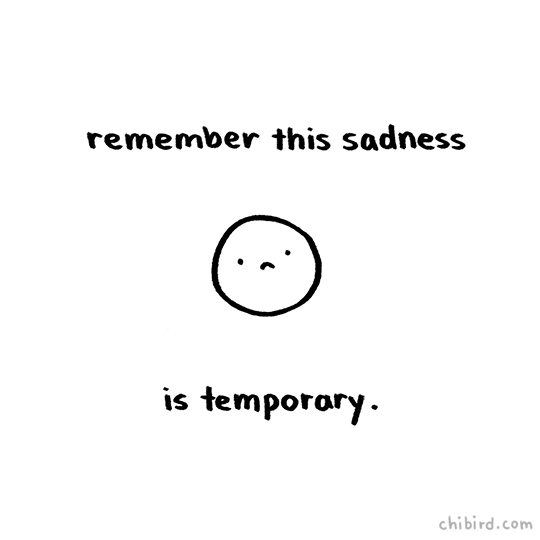 Maintaining stronger connections is important.
Being isolated from the people that I usually spend all of my days with has been the biggest challenge for me. My loneliness and fear of losing touch with the people close to me have been the main trigger for my anxiety. It has come to a point where I've felt myself being more sensitive to rejection and feeling like detaching from social interactions altogether.

According to my PSS, opening up about my anxiety to the people close to me can help me feel safer in interacting with them. I'm lucky enough to have a strong support system in the form of my friends and partner which is most beneficial to me whenever I'm feeling down. It's a crucial time to get all the love and connection that I can to help me cope better. She also reminded me that I shouldn't hesitate to reach out to my favorite people because they probably need me as much as I need them, too.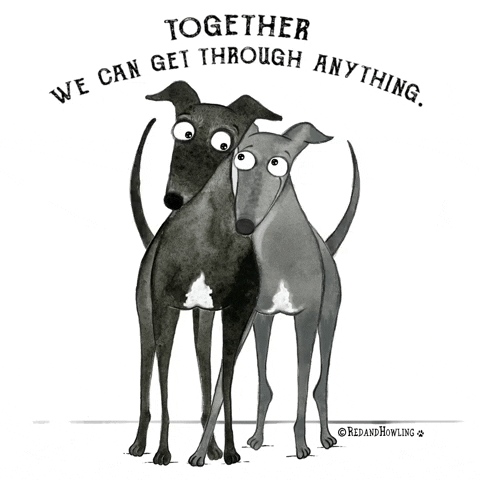 I can only stick to what I can control.
Oddly enough, the most comforting words that I've heard from my PSS is that, "No one – not even the experts – knows when this will end." Scary, yes. But somehow, it made me feel less alone in my uncertainties. Not even the people who should know best can give us a definite assurance, so why should I put pressure on myself to grasp everything that's happening at once?

She adds that focusing to what I can control will help with that feeling of being out of touch with what's supposed to be normal for me. I can control my productivity, the way I handle my relationships, my social media use, and how I can protect myself and my family from the current health crisis. It's easy to get carried away by all the what-ifs, but grounding myself is the sure-fire way to keeping my sanity amidst the seemingly unending chaos. After the session, my PSS also sent me a few audio resources such as breathing and meditation exercises to help just in case I'm left with no one to talk to when my anxiousness hits. Overall, I'm grateful to have had a therapy session given the limited means and resources that I have right now. For anyone who's currently feeling heightened levels of anxiety amidst the COVID-19 crisis, know that it's just normal. And seeking help can work wonders on your mental health especially at a time when you're feeling quite literally stuck.
How do you feel about this?