7 "Got To Believe" Scenes We'll Never Get Tired Of Watching
Karen Jane Ng
Posted at March 24, 2020
If there's one good thing that happens while we're in quarantine, it's ABS-CBN bringing back the most magical love story in television's history, Got To Believe! Yep, we'll be falling in love once again with Joaquin and Chichay played by our Teen King and Queen Daniel Padilla and Kathryn Bernardo starting March 23rd on Kapamilya Gold.

It's true that KathNiel has come a long way since this 2013 teleserye. They've given us Patrick and Ella in Growing Up, Gino and Mikay in Princess and I, Primo and George in the Hows Of Us, among their other highest-rated series and blockbuster movies. But we can't deny, G2B is a different level of phenomenal. And the credits go to the now real-life couple's acting and chemistry that made us love every kilig scene so much that it never gets tiring to watch. Let our favorites hit you right in the feels over and over again, too, here:

1. Chichay and Joaquin's first official meeting. Who can forget that moment Chichay arrived at the Manansala residence to work as Joaquin's personal nanny, but Joaquin opposing the idea played a prank on Chichay with a booby trap, hanging her upside down? We can never.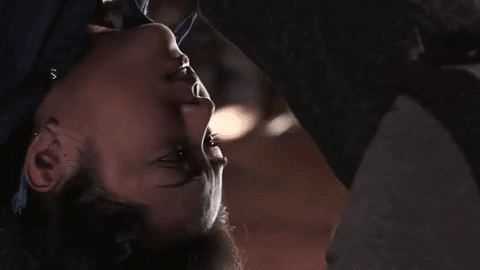 2. Joaquin serenades Chichay. When Joaquin finally realized that he doesn't want to be just friends with Chichay anymore, he took the next step and had his group of friends sing for her. Remember "Ikaw na na na / Pwede bang magpakilala / larawan mong magara / hindi na mabura?" The song's catchy but that tablet gift didn't catch Chichay's heart, tho. That's fine, Joaquin's innocence is still cute and charming.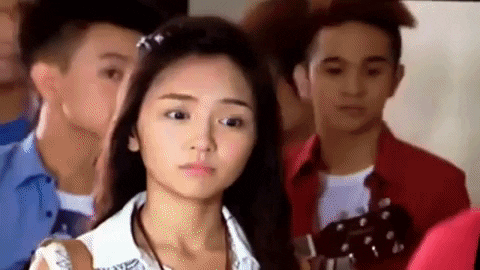 3. Their dream family. We found our hearts fluttering when Joaquin said his goal is to have children as huge as a basketball team then Chichay wishes his future wife goodluck when in fact, Joaquin has her as his dream wife in mind. It's been a while since we've watched it, but we still can't calm ourselves down. Whew.
4. Best date ever. Joaquin promised Chichay to show her the moon, planets, stars, the entire universe. And he actually made it happen, even recreating it when Joaquin is going through amnesia and is living as Ryan. That when we learned, "What the mind forgets, the heart remembers." Who's going take us to a trip to the moon, please?
5. Magic Box scene. Joaquin and Chichay's love story started at the perya owned by Chichay's family. It's also where Chichay taught the "batang may ta* sa pwet" that magic exists. Ten years later, they met again, more connected than ever and returned inside the magic box. We must say, of all of KathNiels' almost-kissing scene, this one might probably be our ultimate pick.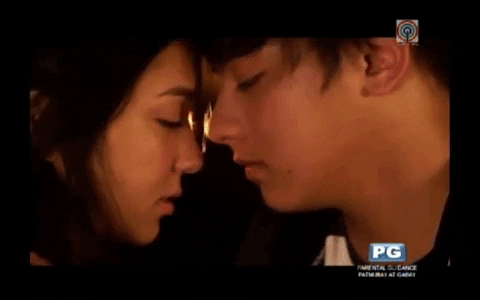 6. Spider-Man Proposal. After a fair share of ups and downs, we've wished nothing but all the best things for ChiQuin. And Joaquin wanted the same for Chichay so he went the extra mile to propose to her - a little death-defying to be honest. No wonder it has Chichay crying. But what matters is we got the "best ending ever."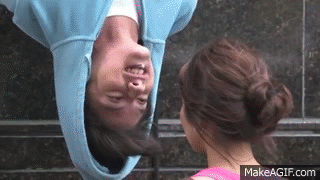 7. The iconic "Sorry po." This scene didn't come out romantic compared to the others, but, truth be told, it stands out among the rest. Ask anyone what's the first thing that comes to their mind when they hear G2B, no doubt it'll be this Chichay scene, at least for us!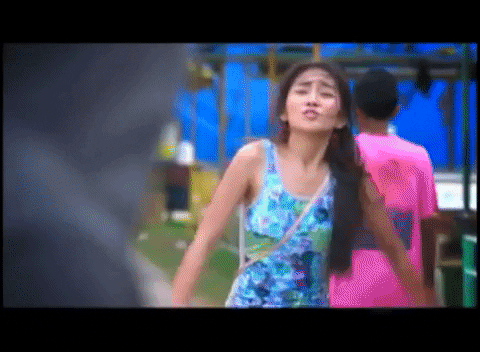 We've been fantasizing KathNiel's teleserye comeback together, not expecting it will be in the form of a rerun of Got to Believe. We did our waiting, and, plot twist: It's more than what we can ask for. Like what they said: Maniwala sa magic ng pag-ibig, so here we go.
How do you feel about this?