3 Signs That Your Competitive Attitude is No Longer Healthy
Karen Jane Ng
Posted at March 23, 2020


We always want to be the best, at least most of us, at everything we do. That's how our generation is - ambitious, purpose-driven, and in control. For us, honestly, life is about achieving success, creating change, and proving ourselves. But that desire to go far sometimes leads to having an extra competitive spirit.

Instead of wanting to be the "best," your goal is probably turning into just wanting to be "better" than the next person. There are people who'll tell you to take advantage of that mindset to challenge yourself, push your limits, and make sure you never quit. Maybe it's right, maybe it's wrong. But is a competitive attitude healthy? All too often it isn't especially if you notice these signs in you:

1. You're losing the people you love. You so much want to get ahead of others even the "others" are your friends or family. For instance, one of your pals suddenly outdid your score in an exam, so you begin to feel threatened and jealous of her. It pushes you to play a competitive game and work on reclaiming what you think is supposed to be yours. Instead of having a supportive talk, you end up comparing each other's accomplishments. From then your friendship turns into rivalry, and that's when you know that you should stop.
2. Your main goals are slipping your mind. It's not about achieving things now, rather about winning. Back then, you just want to finish college, get a job, earn money, provide for you family, and make them proud. But, sometimes, hearing your classmate or colleague getting praised while you know you gave your best as well hits our insecure nerve. It happens when you feel left out of by your siblings' success, too. You become the person whose top priority is to beat others. If that time comes, we hope you take the time to get things straight before it's too late.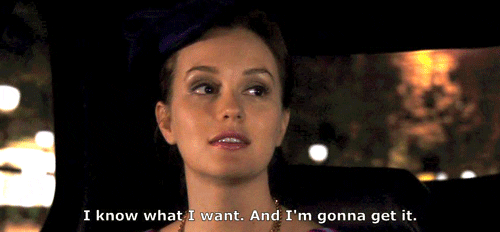 3. You're damaging your mental health. Competing in a marathon, quiz bee, or any other contest is tiring, and so is living with a compeitive attitude everyday. Waking up for school you'll always bear the pressure of topping the class. Commuting to work you'll always fret about impressing your boss. Isn't that stressful? It's taking away your right to have fun, to actually learn from failing, and to be free from your not-so-good moments. It's not competing that will always make us the winner. It's having a healthy mind that focuses on improving and learning.
Everyone has goals in life, and we hope that competing against others is not one of those. It's time that we start to make it a practice to be each other's support system and strive to just be happy whether we're getting ahead of others or not.
How do you feel about this?