How I Save Myself From Overthinking
Karen Jane Ng
Posted at March 20, 2020


If there's one bad habit that I wish I could break, it's definitely overthinking. It instinctively happens to me whether it's worrying about the result of a recent multiple choice type of exam or just about a serious conversation I had with a friend last month. But I guess that's the side effect of being a perfectionist, an overachiever, and, ironically, insecure and vulnerable. And I hate to admit this, but those modifiers pretty much all point to me.

Overthinking is exhausting and destructive if I say so myself. You would know, that one I'm sure of, because we all basically have that feeling in our system. We all have doubted our words and actions even in the simplest situation one way or another. It's not only me. But here's the tea: I have discovered ways to save myself from the hell of thoughts. I bet you need it too, so here you go:

1. Finish your work on time. Procrastinating will just get you thinking over the list of things that you have to do over and over again. Instead of facing that torture, I decided to start changing that. Do it now. Meet the deadline. From there you'll see how much difference can promptness make.
2. Always do your best. Everyone's afraid of failure, disappointment, and rejection. In order for me to avoid that scenario, I have learned to use that fear as a motivation to achieve excellence in every move I make. The overthinking part comes when you know you didn't do enough. When all else fails, at least you can say that you've done your best.
3. Be honest. We tend to find ourselves overthinking when responding to a text or when giving someone an advice. Even when we're being asked of our opinions. 'Will it be okay if I say this,' 'Will they understand what I'm saying,' 'Will they believe me' are some doubts that usually come to mind. Once they do, remember to keep talking and just be completely truthful. That way you won't have regrets to overthink.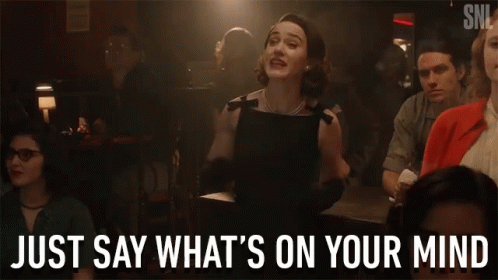 4. Accept things as they are. No matter what result you get, learn to embrace it. Use your inner voice to tell yourself that it's fine, everything's going to be okay. In a way, it's tough but training myself to do that absolutely gives me a level of satisfaction and no reason to think too much.
5. Find a distraction. Silence that overthinking phase with a stress-relieving activity that works for you. Read a book, watch a movie, spazz on your bias K-pop groups, go out with your friends, whatever that'll take over your mind and make you forget the pressure. Trust me, it helps.
At my age, I used to think that overthinking is just normal. Yeah, for sure as it's bound to happen given that this is the period in our lives where we set a lot of goals for ourselves, and we want to make certain that we succeed in all of it. Our only way to beat it is to limit it and push past it as much as we can. Don't beat yourselves up, friends!
How do you feel about this?