How to Keep Calm Amidst the COVID-19 Outbreak
Karen Jane Ng
Posted at March 16, 2020


With the daily rise of the coronavirus (COVID-19) cases in the Philippines, the tendency to trigger fear and worry among us has become quite an anticipated phenomenon despite the officials' advise not to panic. It's understandable considering the uncertainty of who's infected or not, the truth about confirmed patients in your neighboring towns, and that there's no medication discovered yet.

But is this feeling of alarm the right response in the face of crisis? At one point it's helpful in driving you to be vigilant, but it's not when it affects other people and cause you to make irrational actions like *cough* hoarding *cough.* That being said, we believe that staying calm is still much more preferable. Below, we've listed strategies so as not to let panic take over you:

1. Stock up necessary supplies. Be prepared with disinfectants, face masks, hand soap, tissue paper, food, water, and medication. However, we don't mean you flock to the grocery and go sweep everything off the shelves. Just have enough for you family and consider the needs of your fellow citizens. No to panic buying! ICYDK, the Department of Trade and Industry has already ordered the two alcohol per person policy.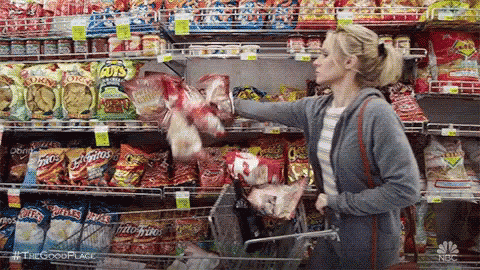 2. Follow proper sanitation. Frequent hand washing, covering your mouth when you cough or sneeze, consuming safely-stored drinking water, disposing water correctly, and implementing regular house cleaning are among the practices encouraged by the World Health Organization to prevent infection with the COVID-19. There's less of a worry if we have good hygiene practices and more chances of protecting our family.
3. Comply with community protocols. Still in the topic of ensuring that the virus won't be transmitted to you, especially if you're among those who really need to continue going out in public, it's very important that you act in accordance to the procedures made by the government and health officials. It includes social distancing, avoiding mass gatherings, and observing travel restrictions.
4. Stay home. It remains the safest place to be during a crisis like this. If you're feeling mildly ill, home isolation is the best option in order not to make it worse or pass it to others. Keep yourself inside your house also if you don't want to be exposed to the virus. Being protected will never give you a reason to panic.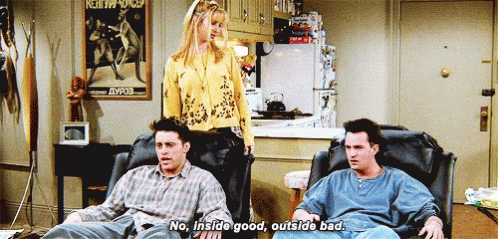 5. Keep yourself busy. Free your minds from the growing figure of COVID-19 patients by focusing on something else. While it's good to be informed, getting back on your hobbies can be one great way to manage your mental health. Another way is spending time decluttering your home. Do whatever that will give you at least a temporary peace of mind and sense of purpose.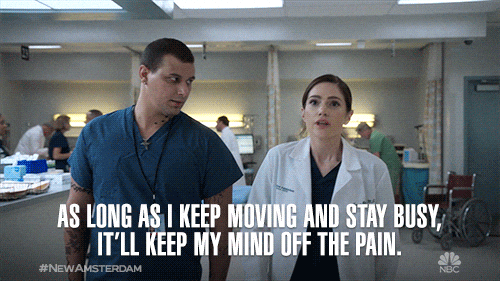 6. Have a full understanding of the situation. Before you snap and overreact, read the entire news story and don't just stop at the headlines. Sometimes, the titles make the case look scarier than how it's really like. COVID-19 truly is a serious matter, but we should also take in points other than the number of cases like the efforts to prevent its spread and develop medical test kits. That's saying something, you know.
7. Don't dwell on negativity. If you're priviledged enough to have a sense of security at this time of crisis A.K.A. a home where you can isolate yourself in, then be thankful for it and make the most out of it by abiding by precautionary measures. If you can do positive things to help the situation without risking yourself, then do so. Let the worry come and go, but don't let it consume you in unrealistic ways.
Losing our cool is like letting this crisis win. And that's definitely the last thing we want to see in this lifetime. That brings us to this conclusion: We will fight it at all costs, but we shall begin by keeping calm.
How do you feel about this?