4 Things I Learned From Being a Party Girl in College
Karen Jane Ng
Posted at March 12, 2020


Let's be honest, college can be the hardest years in our lives and so, we tend to always look for ways to push all the works and other stressful matters that come with it off our minds from time to time. For me personally, I just put down the handouts and catch up on my favorite TV series then, The Walking Dead. But for a friend of mine, a 23-year-old Thomasian alumnus who requested to stay anonymous, she fights her academic pressures in a way that's a little more adventurous.

"I thought it was a rite of passage to go through my college career half drunk," she said as she recalled her party girl shenanigans back in college. She admitted she just didn't want to miss out on which frankly is everyone's idea of college. Experiencing new things we've always been curious about with the aid of loud music and alcohol seemed like the cool thing to do. Coincidentally for this UST graduate, she found friends who thought the same, and the rest is history.

In case your taking the similar path as her, it may help for you to hear the things she learned while being a party girl. Here's a list:

1. Avoid drinking on a school night.

No matter how strong your alcohol tolerance is, you really never can tell how wild parties can be. You wouldn't want to miss your early morning class and prove haters right that audacious students like you don't take school seriously. "There were times when we had to come to school smelling like walking mini-bars," she shared. Obv, you need time to sober and freshen up.
2. Take responsibility of your actions.

"During our senior year, no lie, we drank for around 100 days straight, including Sundays. I wouldn't be able to sleep without at least two bottles of beer in my system" - that, while she worked on her thesis. She fortunately got it done, though. She also remembered the time when they almost got a run-in with cops. So to speak, partying and drinking can be really addicting and risky to your entire wellbeing. It's important that you're ready to take full responsibility of the consequences.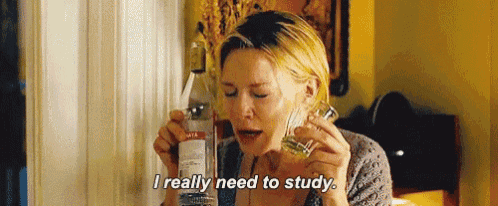 3. Choose the right friends.

If she's being true to herself, there's only one thing she wishes could've been different back then: Her friends. Knowing her, I would say she really is a social butterfly, an easy-going one. It fits her desire to be friends with everyone, but, for whatever reason, ended up with a party circle who after college, only calls her to attend yet another party. "There were times when I'd sit and think that other than enjoying each other's company, I didn't really know much about my friends. They weren't people that I could go to if I was sad and wanted to stay sober while talking about it."
4. Satisfy your curiosity.

Despite the risks and potential slip-ups, remember that it's fine to do whatever makes you feel the most alive, be it to party or not. Just to warn you, the adulting stage after college is next-level hard. Who knows? This could be the your only time to feel young, be stupid and get away with it. "Still, keep everything legal. Don't do things that'll get you in trouble otherwise it's going to be in your records for life," she advised.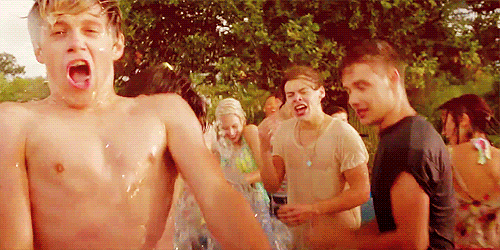 Maybe college is not just about the independent fun, but it's definitely about learning. Whether you had it inside the classroom or out in soirees, there's always new knowledge to gain. And in those moments, allow yourself to just enjoy, make mistakes, and reevaluate your life goals. Make sure you're responsible enough to face the consequences, and don't do anything that can potentially hurt your future in an irreversible way. With that in mind, live it up, kids!
How do you feel about this?