5 Life Lessons You'll Learn From Netflix's 'Cheer'
CHALK PH
Posted at February 20, 2020

Cheerleaders are one of the most hard-working and under-appreciated athletes in the world, oftentimes being labeled only as entertainment for sporting events. But what we don't know is that there is a whole world out there called competitive cheerleading.
While we only see cheerleading in a competitive nature from the annual UAAP Cheerdance competition, competitive cheerleading is a highly popular sport in the USA with various levels and competitions. With the NU Pep Squad set to represent the Philippines at this year's ICU World Cheerleading Competition in Florida, we can only imagine what our favorite squad has gone through to be ready to go all-out on the mat come April.
Luckily, we can get a glimpse of what cheerleaders go through with Netflix's Cheer. While the show focuses on the 14-time national championship team, the Navarro College Cheer, we can still learn a thing or five from the six-episode series that we non-cheerleaders can use in our everyday lives!

1. Sports can give your life structure.
Participating in any sport can give you structure in your life as it requires a certain level of discipline and commitment. It teaches athletes to develop social skills, cooperation, leadership, and self-esteem. In the series, cheerleader Lexi Brumback admits that being in cheer has helped her countless times and had she not been part of Navarro, she might have ended up in jail.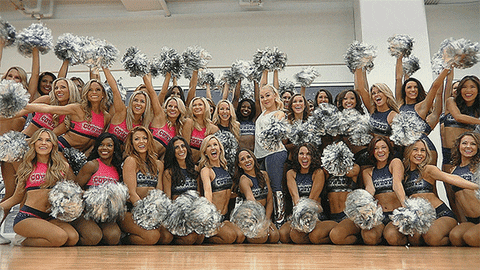 2. "Keep going until you get it right, and then keep going until you can't get it wrong."
Coach Monica said it best, perfection can be achieved by making sure that whatever you're doing on the mat (or in life) is perfectly executed and only then can you see results. Being able to do something countless times lessens the risk of failure as whatever it is you're doing is practically ingrained in your brain that you can probably do it in your sleep.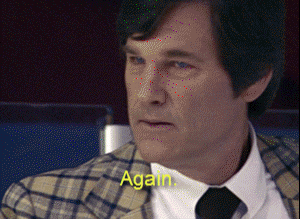 3. "The moment you give up is the moment you let someone win."
While this particular quote is credited to Kobe Bryant, La'Darius Marshall, a "stumbler" on the squad mentions it in one of the episodes. Team-based competitions such as cheerleading require intense competition with your teammates. And while not everyone can make mat each year, it teaches you to persevere, work harder, and not let anyone (friends or otherwise) bring you down. The same goes with life, you're not going to let anything or anyone bring you down, right?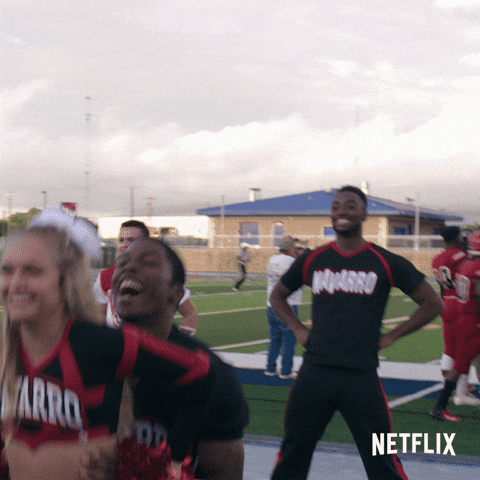 4. Everything you do has a purpose.
"Why are you doing this?" is a question that is oftentimes asked by a lot of people. Doing something we are passionate about gives us a sense of fulfillment and a drive to do things better. It gives us the strength to push forward and to focus on the end goal of achieving perfection or happiness. Having lost to rival cheer team Trinity Valley Community College a few years ago, knowing their why has enabled the Navarro College Cheer to reclaim the championship title and successfully defend it multiple times after.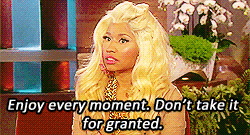 5. You should lift each other up.
We're not just talking about the stunts that the cheerleaders do; we're talking about figuratively lifting each other up. Mat talk, a common occurrence in the series, takes place any moment that the team is rehearsing or performing the routine. It consists of continuously cheering your teammates on, a skill which stunter Jerry O' Harris is very much proud of. Throughout the series, Jerry constantly cheers and supports each of his teammates to work hard and to perfectly execute the skills, lifting them up literally and figuratively. It's a skill that anyone can do on or off the mat and something that we can do for any person we know whenever they are having a hard time.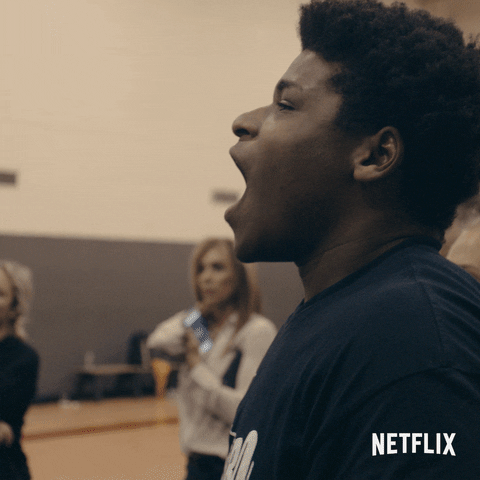 The show may be focused on the sport, but that doesn't mean that any lesson taught by the series can't be applied in real life. It proves to show that cheerleaders are not just entertainment for sporting events but are hard-working athletes that deserve recognition for the things that they have had to go through just to be in competitive cheerleading. Now, excuse us while we go practice our tumbling!
How do you feel about this?