9 Kilig Moments in "Crash Landing on You" That We Can't Stop Thinking About
Karen Jane Ng
Posted at February 17, 2020
The list of our favorite Korean dramas could go on and on, and there's no way we could say which one tops another. That sure is tough. But, at this point in time, we think that we can make an exception and let Crash Landing On You take the No. 1 spot! Even if it just wrapped up after 16 episodes, it can enjoy its stay there because we won't be letting go of it anytime soon.

The series centers around South Korean fashion CEO Yoon Seri (Son Yejin) who landed in North Korea after a paragliding accident, and met and fell for army officer Ri Jeong Hyeok (Hyun Bin.) It's a romantic drama that definitely convinces us that love knows no boundaries, or a demarcation line in their case. Some might say that it's yet again another too good to be true love story, but, regardless, it's something that we'll never stop thinking about. In Seri's choice of words, saudade.

And yep, our CLOY saudade is real, so here's a list of the RiRi couple's kilig moments that we're pretty sure got you weak, too!

1. Captain Ri tying Seri's hair gave us butterflies that we'll now be looking for whenever we start dating someone. Wish us luck.
2. Despite insisting of the "no shampoo and scented candle" rule, Jeong Hyeok-ssi still bought Seri each along with conditioner and other beauty products. We love a man who understands women's needs!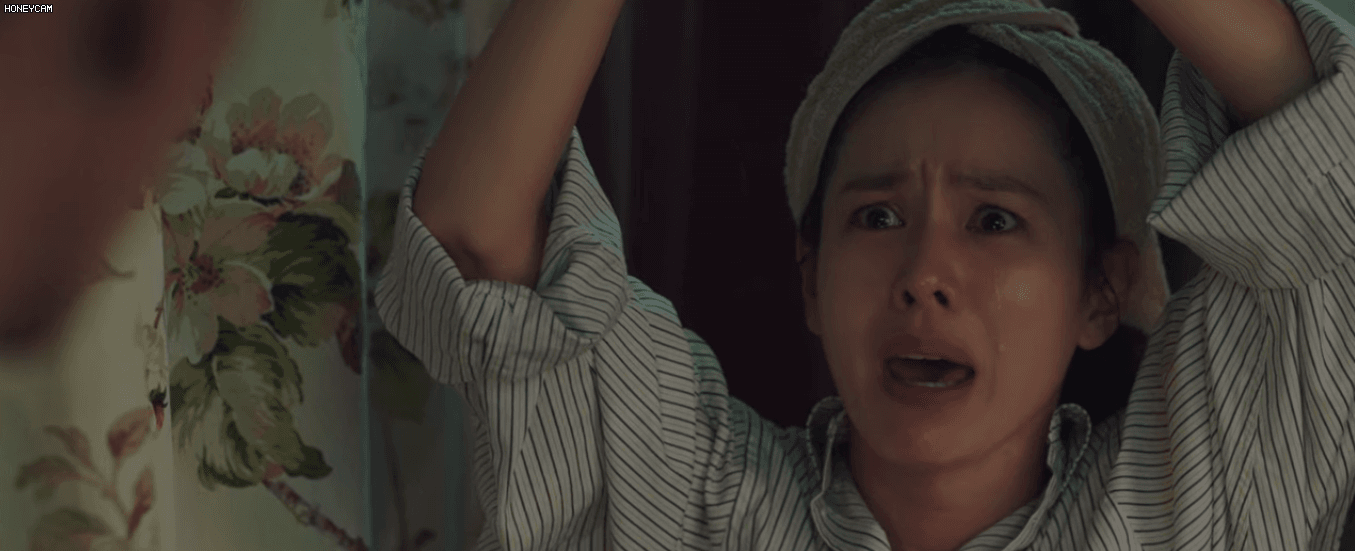 3. The scene where Jeong Hyeok waited for Seri to come home and ended up riding the bike together has come to be a classic favorite couple scene from now on.

4. There's been multiple times when Jeong Hyeok saved Seri because he never let her out of his sight. That's what a "bodyguard" does, right? It's for this reason that we're hiring one ourselves. Is Hyun Bin oppa available?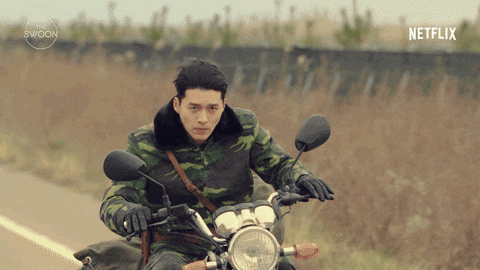 5. Jeong Hyeok never disappoints with his heart-fluttering surprises for Seri. On her birthday, he caught her (and us, too!) off guard with a couple ring. And remember how shy he was at that time? He's GGW (God's Gift to Women) for real!
6. We can't forget the way Jeong Hyeok ran his way to Seri as she woke up from her gunshot, and, no joke, we're still emotional from that reunion.
7. Seri takes a lot of medication for her insomnia even before Captain Ri came to her life. Now, she no longer needs anything but his life-saving piano piece to listen to.
8. There's nothing that can compare to Jeong Hyeok's one-year scheduled text messages for Seri, so she won't miss him hard while they're apart. We're not crying, you are.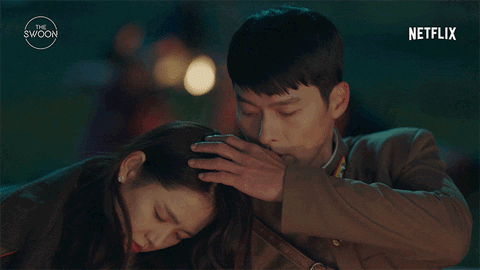 9. From the land of edelweiss flowers A.K.A. Switzerland to North Korea, and back to Switzerland, Seri and Jeong Hyeok's meeting is nothing brought by coincidence but by fate. We stand by our words.
We will miss Yoon Seri and Captain Ri, but it's hard not to long also for more of our North Korean soldier squad, the village ahjummas, and a much happier ending for our favorite second lead couple Seo Dan and Gu Seung Joon. Weekends will never be the same again, but, nonetheless, we're glad that this drama landed on our screens!
How do you feel about this?