6 Fictional Couples That Gave Us a Toxic Idea About Love
Karen Jane Ng
Posted at February 12, 2020
We all have different ideas about love, but, sometimes, we can't tell if it's toxic or not. Popular belief says love waits, it understands, it sacrifices, it endures. It can sometimes be reckless and selfish but never for the reason of putting their object of affection in the edge. It all sounds good and real. Unfortunately, it's not something everyone can agree with.

That brings us back to the very definition of love which this generation based solely on their favorite fictional couples. We used to think that Bella and Edward's relationship in Twilight was a perfect one considering how far they had to go through to get their happy ending. But has it crossed your mind that they might have run the wrong course? Here, allow us to discuss it with you and more of your so-called favorite fictional relationships:

1. Bella and Edward of Twilight

We are all so into vampire-mortal romance. But see, this pair's story was so toxic. From Bella's obsession to being among the Cullen, putting herself to danger to get Edward's attention, to their unending conflict with werewolf Jacob - whom Bella also can't seem to let go of - you can already tell, it's teenage love gone wrong.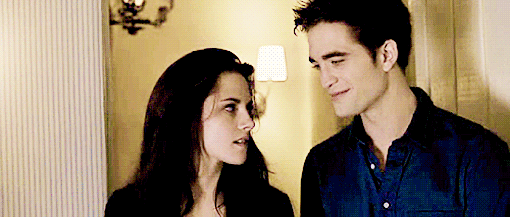 2. Summer and Tom of 500 Days of Summer

We're sorry to disappoint your hipster heart, but, yep, they made it to our list. For one, Tom has become annoyingly suffocating for forcing what he wants with Summer - a relationship which Summer has made clear in the very beginning that she doesn't want. Second, Summer doesn't want a commitment but keeps clinging to Tom and giving the guy false hope. Who's worse, you decide.
3. Anastasia and Christian of 50 Shades of Grey

It's time that we acknowledge the imperfection of the duo that has probably sparked some people's sexual awakening. Let us begin by taking out the good looks of Mr. Grey and focusing on the fact that he has done everything to eliminate every thing or person that he thought could be a threat to his relationship with Ana and him thinking that he could keep her in exchange of luxuries. Girl doesn't have a life for herself, and she can't even say no. Ugh.
4. Blair and Chuck of Gossip Girl

"Three words, eight letters, say it, and I'm yours," is indeed an iconic one-liner. If only we could save their names from being part of this mess, but we can't. They are a couple made out of schemes, gossips, indecisiveness, ambitions, manipulations, pride, and the list goes on. Though they made it together in the end and changed for good, we still think that they're far from "relationship goals," especially for young couples, are we right?

5. Jojo and Sun-oh of Love Alarm

This one's cute, sure. The chemistry between Jojo and Sun-oh is too good, but. as much as we want to prioritize that and our love for K-dramas, we can't help but disapprove of the main subject of the series: the Love Alarm app which tells one if she likes a person or not. First of all, nothing should dictate your feelings especially a mobile app. But perhaps that's what the two will learn in the next season. Let's see!
6. Ginny and Marco of Starting Over Again

During the early stages of their relationship, Ginny and Marco got torn between following their dreams and following their hearts. There was that time when Ginny wanted Marco to change careers so that he could go with hear abroad. Marco refused, so Ginny broke up with him. And when they met again, Marco had a new girlfriend, Patti, but he still has lingering feelings for Ginny. Well, at least he decided to be with Patti who did nothing but love him. His situation with Ginny might be thrilling in some immature way. But we're glad that he ended up with Patti's calm and healthy love instead.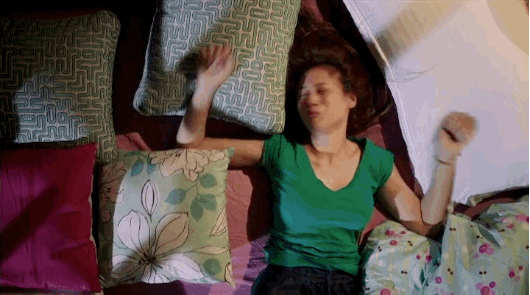 Once again, we all look at love differently, and these are just our take without the intention to ruin your view of your beloved on-screen couples. But we hope you'll also take into consideration that, maybe, we aren't wrong at all. Happy Hearts Day, lovebirds!
How do you feel about this?