5 Things Taylor Swift's "Miss Americana" Taught Us About Life
Karen Jane Ng
Posted at February 06, 2020
Taylor Swift's life isn't what you think it is. She might be gorgeous, accomplished, and popular, but there's also a fair number of regrettable episodes that she had to endure to earn the reputation you see in her now: successful. And her newly released documentary Miss Americana has done its job to show it to us.

Directed by Lana Wilson, the Netflix production provides us a glimpse into the less obvious part of the pop star's story. It touches on her career, eating disorder, Reputation album's Grammy snub, political stance, and outside pressures. There's no doubt that it helped us understand artists like Tay and most importantly, accept realizations about life that we can't do so anywhere else. Look what Taylor has taught us:

1. Don't feel sorry for being you.

She's loud, she makes mistakes, she falls in love, and writes about it, but Tay has learned to embrace it. Never apologize for staying true to yourself. Is it easy? No, especially when we've been trained for life to always think of what other's will say or how they will feel about the things that we do. It's a great thing to be sensitive, but it's even a greater thing to be real and honest.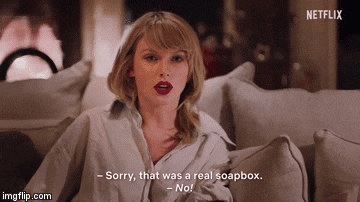 2. You can always be better tomorrow.

Her emotionally dark and undeniably successful album Reputation didn't get nominated for Album of the Year at the 2019 Grammys, that after becoming the first woman ever to win the major award twice with Fearless and 1989. There's the pressure for sure, but not enough to make her feel bitter. If you fail now, make it up for it later. There's no need to put yourself down and dwell on it!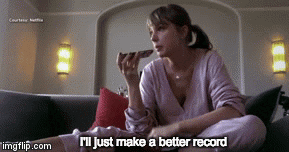 3. You don't need validation.

Everyone expects her to be the "good girl." As a celebrity, she was boxed in the idea that beauty has its standards - you can't be too thin, you can't be too heavy. But trying to meet all of those things is all just, in Tay's words, "f*cking impossible." You can't always please people and you don't have to. If they don't accept you for what you are, there's nothing you can do to change their minds. Maybe they just don't deserve you anymore.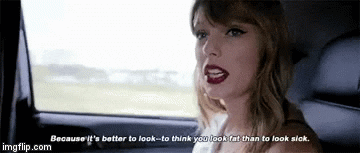 4. Nothing's more satisfying than following your passion.

Writing songs just comes incredibly natural for Taylor. And through every new album she drops, it's obvious how much she keeps on getting better. That's one good thing about following your passion: you always seek for growth outside of your comfort zone. It doesn't matter if people would appreciate it. For Tay, what matters is that she gets to do what she loves to. "I want to continue to have a sharp pen, a thin skin, and an open mind," says our kween.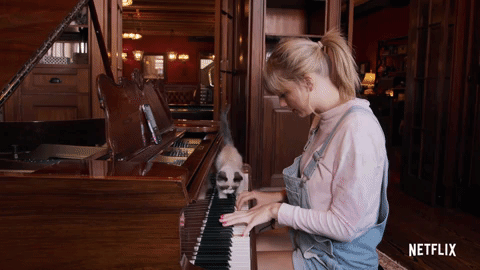 5. Life isn't a fairytale.

From speaking about sexual assault to facing criticism as a woman in the music industry, Taylor has proven time and again that being in the spotlight can be toxic, tiring, and lonely. What you see on-camera isn't everything. You bully her, she'll get hurt. She's human, too, who has struggles that we can't downplay just because we think we have it worse. Our lives aren't perfect and even so the biggest stars whom we follow.
For some reason, there are people who aren't impressed with Taylor, but Miss Americana made it pretty clear that, whether you're a Swiftie or not, there's a thing or two that you can learn from this unapologetic hero. And that, people, is all we need to know.
How do you feel about this?